New York City may look different now than it did in 1982, but the core of our work remains the same: we are neighbors helping neighbors.
Thirty-five years ago, City Harvest pioneered food rescue when a handful of New Yorkers stepped up to help our neighbors in need. Since then, fueled by compassionate supporters like you, we have rescued and delivered over 600 million pounds of food to feed our city. We are New Yorkers helping New Yorkers. We are so grateful to our City Harvest family – all of the volunteers, food donors, soup kitchens, food pantries, community members and organizations, financial supporters, Board, Food Council members, and Generation Harvest who continue to step up to help us feed New York City one day, one meal, one person at a time. Together, We Are City Harvest.
We have accomplished so much since 1982, but there is more we must do. Today there are still nearly 1.3 million New Yorkers, including 1 out of 5 children, who are facing hunger. And now, the proposed federal budget and recently released Farm Bill threaten to take away food from millions of Americans who rely on the Supplemental Nutrition Assistance Program (SNAP). These cuts are unacceptable, and we oppose policies that make it harder for the families we serve to get the food and nutrition they need. We're working with Feeding America and our local, state, and federal elected officials. You can join us and help ensure that everyone in our city has enough food today and tomorrow.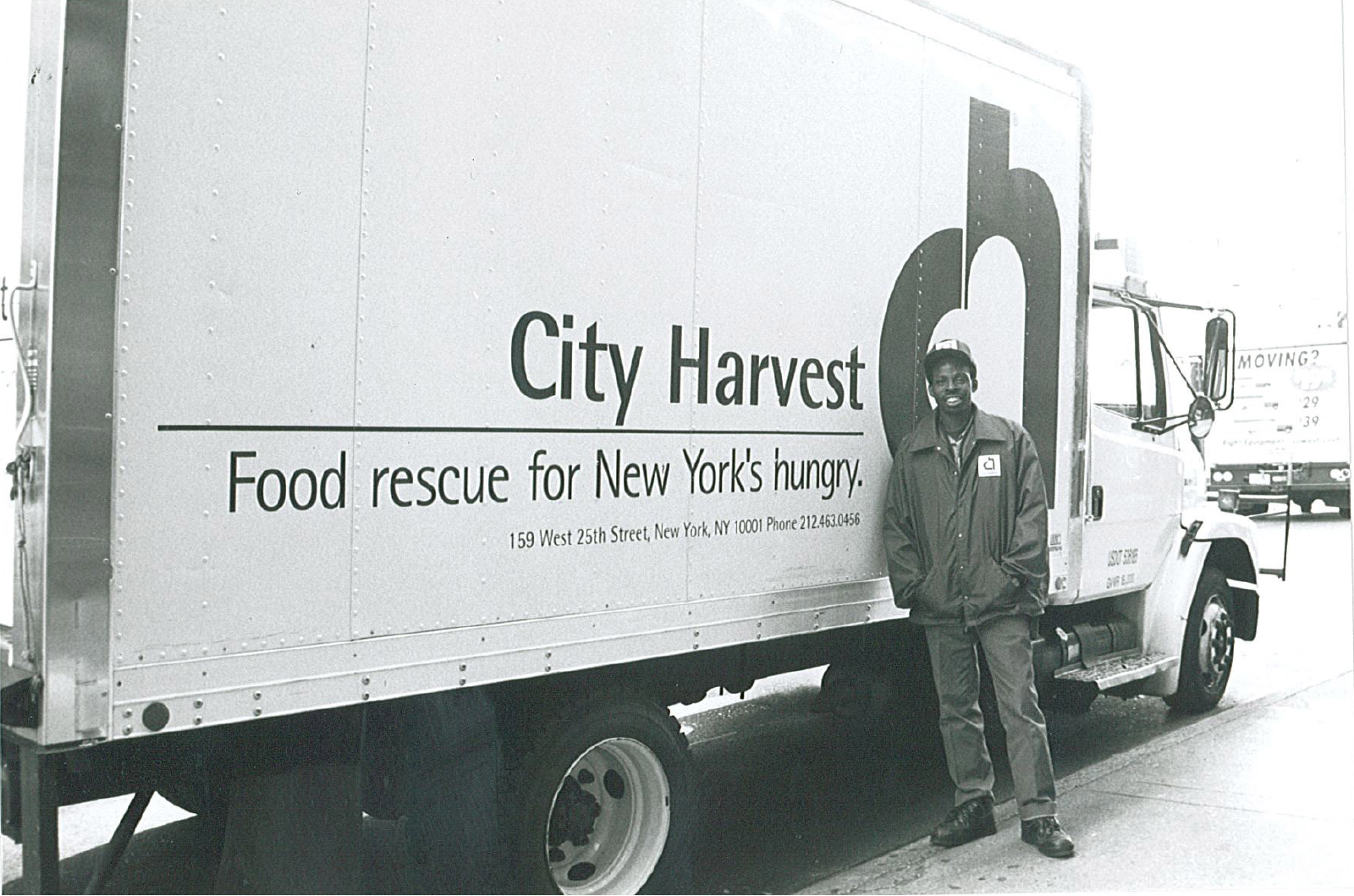 ---
It takes a city.
As we reflect on this milestone, we're asking members of our City Harvest family like you why you support our work. Whether it's about how you felt the first time you saw a City Harvest truck rescuing food in your neighborhood or a special experience you had volunteering with us, we want to hear from you. Share your story with us at [email protected] or on social media with #WeAreCityHarvest.