COVID-19 Relief Package
Even as the COVID-19 pandemic surges again, our leaders in Washington have not passed a pandemic relief package since March. It is critical that Congress passes a comprehensive COVID-19 relief package immediately to protect communities from public health and economic damage.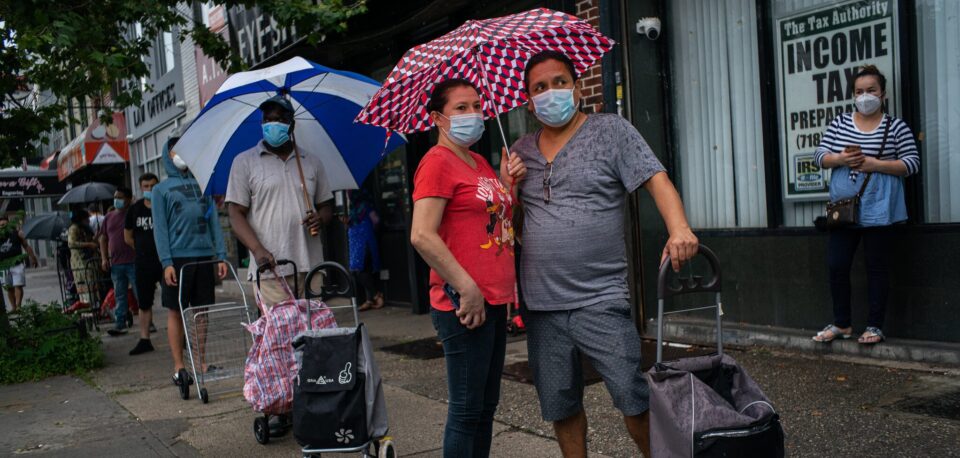 Even before this crisis, more than 2.5 million New Yorkers did not have enough income to afford food and other expenses. The economic fallout from the COVID-19 pandemic has since exacerbated that need and reversed years of progress on food security since the Great Recession.
Feeding America projects that there will be a 44% increase in food insecurity among all New Yorkers this year—and a devastating rise of 64% increase among children. And even as unemployment rates slowly decline, unemployment remains well over 10% for the city and more than twice as high in predominately Black, Latinx and Asian neighborhoods and industries. Additionally, food insecurity rates have continued to increase over the course of the year, even as businesses reopen. Following the same pattern as unemployment rates, food insecurity rates have increased significantly higher in Black, Latinx, Asian and immigrant communities, which also faced higher COVID-19 death rates
Despite a lack of federal support, food banks have stepped up to address the emergency food needs for a growing number of New Yorkers who are now utilizing pantry programs. However, food banks cannot meet the need alone, nor are food banks able to holistically address the broader needs of families as effectively as public policy.
Please join us in advocating for a coronavirus relief package that truly puts families facing hunger first.