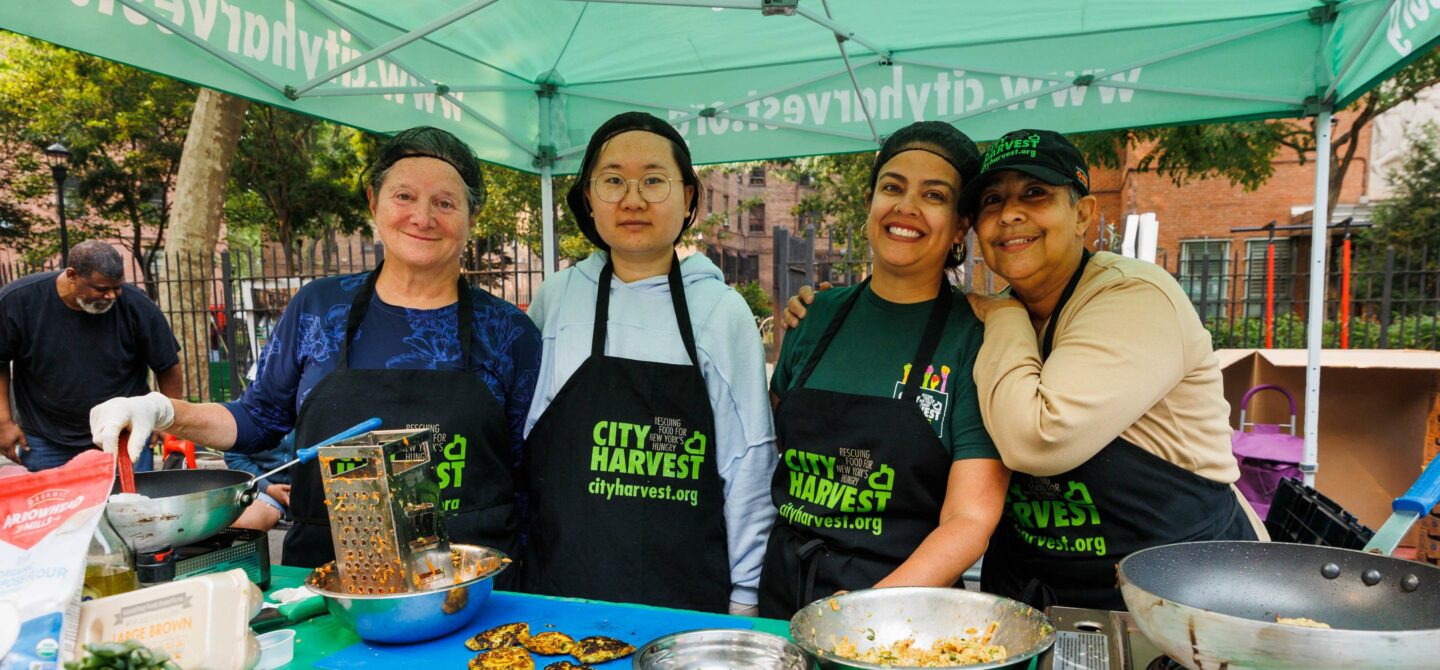 Nutrition Education
Teaching skills for finding, preparing, and enjoying healthy, tasty, and affordable meals.
We partner with community organizations in all five boroughs to offer nutrition education classes taught by City Harvest staff and volunteers—all for free. Our nutrition education classes are tailored for children, teenagers, parents, and seniors, and focus on teaching easy, healthy recipes, tips for buying groceries on a budget, how to read nutrition labels, and how to store food to make it last longer. In any given class, you might find 4th graders learning how to chop fruit for a smoothie or seniors sharing ideas for how to add flavor to meals while reducing salt.  
Our nutrition education work goes beyond the classroom. We offer tours of supermarkets, where staff and volunteers guide you through grocery aisles, pointing out useful information and tips along the way. Our team also sets up cooking demonstrations at our Mobile Markets®, so that anyone participating in the Market can take home free, fresh produce and the tools and skills to prepare it. 
Questions? Contact us at [email protected] or 646.277.7801.