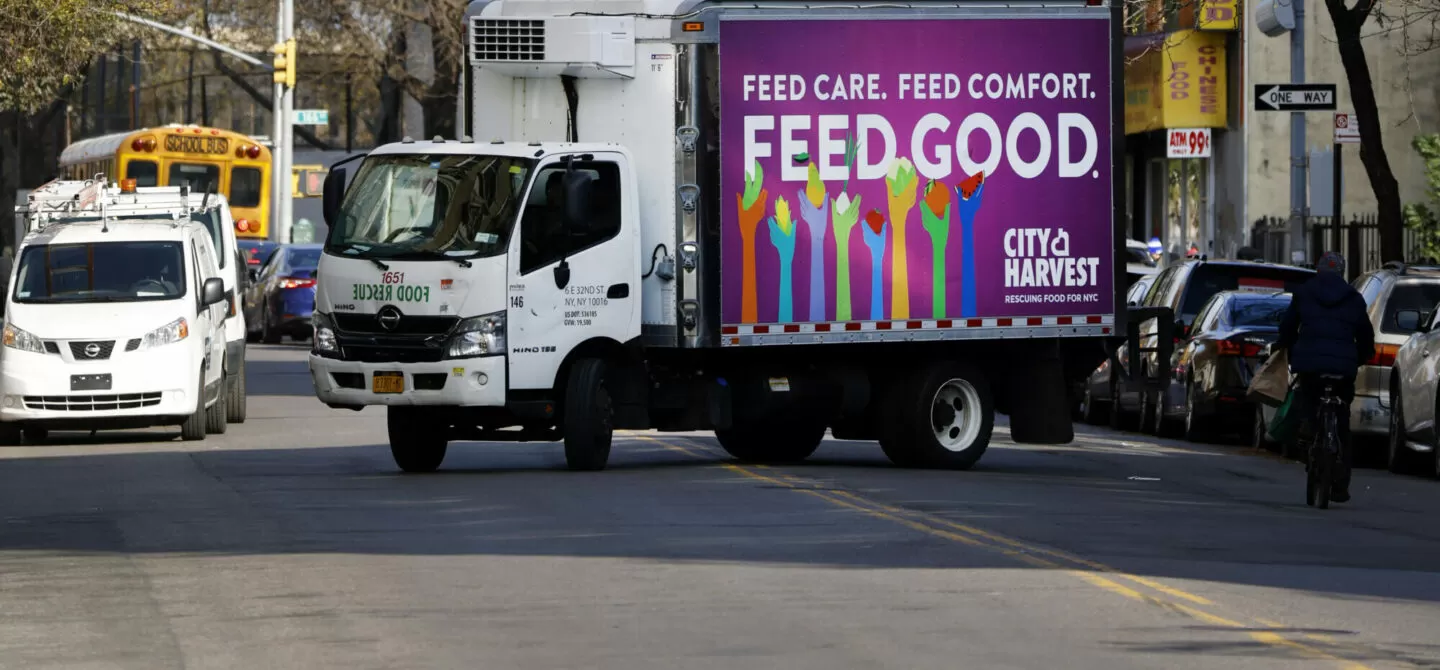 Food Distribution
Delivering to All Five Boroughs
Together with our network of more than 400 food pantries and soup kitchens across the city, we are working hard to help feed the nearly 1.2 million New Yorkers struggling to put meals on their tables.
Since our founding more than 40 years ago, City Harvest has rescued more than one billion pounds of surplus food that would have otherwise gone to waste and delivered it, free of charge, to our partner food pantries and soup kitchens, Community Partner Distributions and our Mobile Markets® to help feed New Yorkers experiencing food insecurity. 
Where does the food go?
Our Agency Partners

Mobile Markets®

We provide over three million pounds of fresh produce, free of charge, every year to nearly 10,000 New York City households through our outdoor farmers' market-style distributions of fresh produce that we call Mobile Markets®.

Community Partner Distributions

We've expanded our successful Mobile Market model through partnerships to reach more communities across the five boroughs with our Community Partner Distributions.

Investing in our Agency Partners

Our Network Capacity team offers support to help build the capacity of partner agencies, including providing grants, trainings, and volunteer management resources, to best serve and meet the needs of our communities. 

Meeting Cultural and Religious Dietary Needs

City Harvest works to ensure New Yorkers with specific dietary needs also have access to nutritious and culturally appropriate foods through our Kosher and halal food rescue programs.

Our Kosher food rescue program addresses the dietary needs of the more than 500,000 Jewish New Yorkers living below or near the poverty line. Since 1999, we have collected and delivered more than 84.5 million pounds of kosher food to kosher community food programs across the city.

We also partner with several agencies serving large halal-observant communities. Last year, we delivered more than 2.8 millions pounds of halal food to these food pantries and soup kitchens.