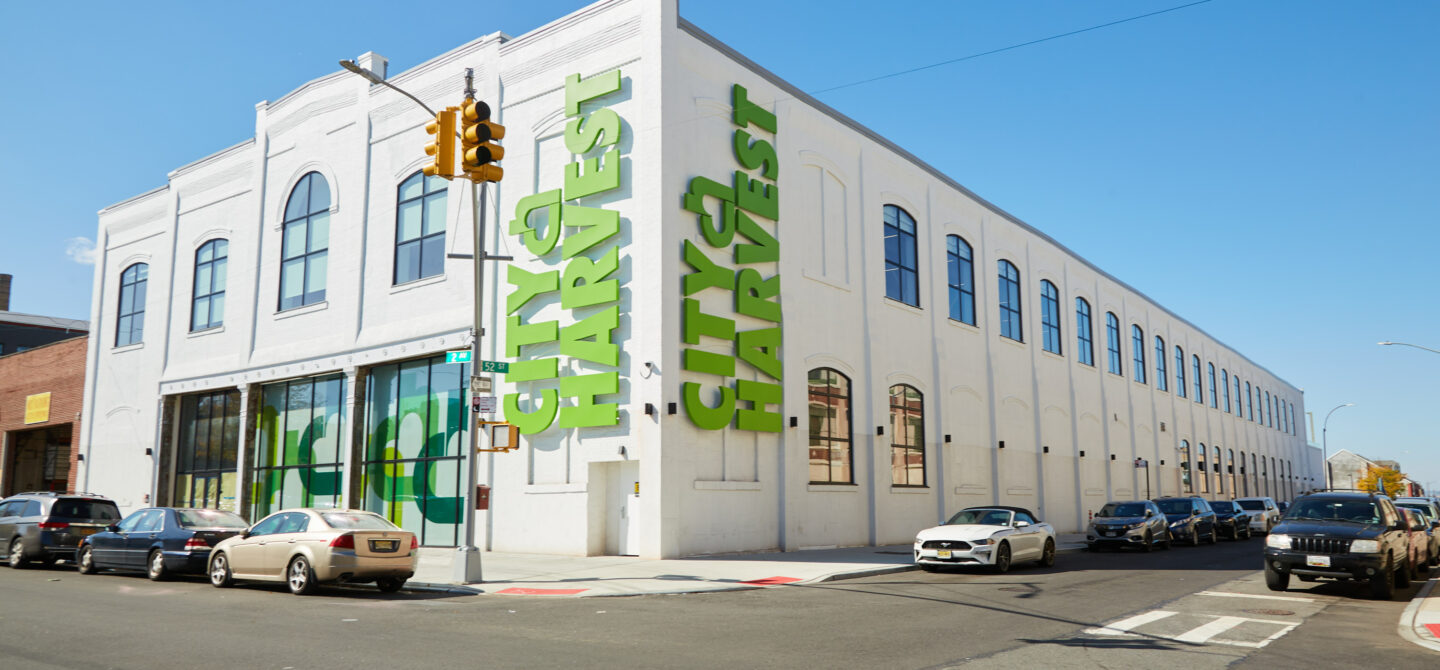 Our Home in Sunset Park, Brooklyn
The Cohen Community Food Rescue Center
City Harvest helped start the food rescue movement in 1982 when a group of New Yorkers saw that New York City had an abundance of excess food, while so many of its residents were struggling to feed themselves and their families.
Throughout our 40-year history, City Harvest has stepped up to help feed our neighbors in need through some of our city's most challenging times. With the partnership of our fellow New Yorkers, we have become one of the most effective and efficient food rescue organizations in the world, rescuing and delivering millions of pounds of nutritious food each year to help feed our neighbors.
In 2022, City Harvest moved to Sunset Park, Brooklyn. Our food rescue and delivery hub is called the Cohen Community Food Rescue Center, in recognition of a significant leadership donation from the Steven & Alexandra Cohen Foundation. We are delighted to have partnered with three leading architecture firms, Ennead Architects, Rockwell Group, and Ware Malcomb, to renovate the historic building. We have also incorporated works by several incredible New York City-based artists through the City Harvest Art Initiative. We are excited to be part of the dynamic Sunset Park community and thrilled with the possibilities our new home brings to help feed the many New Yorkers who are depending on us today and in the decades to come.
If you have any questions, please contact us at [email protected]. Learn more about The Venue at City Harvest.
Photo © Fred Charles.
Land Acknowledgment
With gratitude and humility, City Harvest acknowledges that we work and gather on the ancestral land of the Lenape people. As an organization dedicated to feeding our neighbors in need, we seek to carry on the values of the Lenape people. We recognize the painful history of genocide and attempted cultural erasure of the Indigenous population of this land. We pay respect to Lenape peoples past, present, and future, and their continuing presence in the homeland and throughout the Lenape diaspora. Through our work connecting New Yorkers in need to the food they need to thrive, we seek to honor the Indigenous caretakers of these lands and waters who came before us, their descendants who are our peers today, and the many generations to come.