Celebrity Chefs & Friends Golf and Tennis Tournament Benefiting City Harvest
Celebrity Chefs & Friends Golf and Tennis Tournament Benefiting City Harvest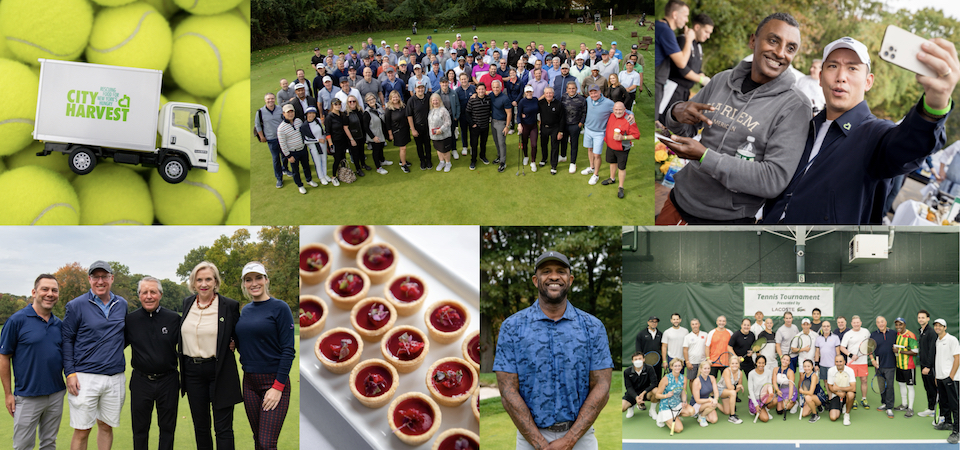 Monday, October 25, 2021
Alpine Country Club, Demarest, New Jersey (Google Maps)
Hosted by:
The Legendary Gary Player
Golf Chair, Geoffrey Zakarian
Tennis Chairs, Kerry Heffernan & Simon Kim
Culinary Chair, Alex Lee
Event Founder and Executive Producer, Herb Karlitz
On October 25, golf icon Gary Player hosted the second annual Celebrity Chefs & Friends Golf and Tennis Tournament benefiting City Harvest at the Alpine Country Club in Demarest, NJ on the beautiful and challenging A.W. Tillinghast course. The tournament raised enough to help City Harvest feed 100,000 New York families for a day during a time of continued high need due to the ongoing COVID-19 crisis.  
We were joined by many celebrities, including former professional golfer and social media personality Paige Spiranac, former NY Yankees pitcher CC Sabathia, Hockey Hall of Famer and six-time Stanley Cup winner Mark Messier, top golf instructor and SiriusXM radio host Debbie Doniger, former PGA Tour player Parker McLachlin, and chefs, including and restaurateurs, including Melba Wilson, Michael Anthony, Nobile Attie, Jayce Baudry, Kenny Callaghan, Josh Capon, Cesare Casella, Michael Cressotti, Michael Dorf, Josh "Shorty" Eden, Chris Graziose, Eric Haugen, Matthew Katakis, Roni Mazumdar, Ed McFarland, Lenny Messina, Olivier Muller, Bryan Noury, Chintan Pandya, Dominique Paulin, François Payard, Alfred Portale, Marcus Samuelsson, David Shim, Håkan Swahn, Carlos Swepson, Dale Talde, Geoffrei Taylor, and Karl Franz Williams.
View photos from the event on Facebook.
---
Thank You to Our Sponsors