City Harvest's 2022 Policy Platform
City Harvest advocates for policies that aim to end hunger, decrease the demand for emergency food and shorten food pantry lines in communities throughout New York City. We support policies that provide immediate, dignified, and empowering access to healthy and affordable food, while also promoting policies that address the structural root causes of hunger in our communities.
We do this by engaging elected officials, coalitions, frontline food pantry and soup kitchen leaders, and advocates throughout New York City, as well as at the state and federal levels.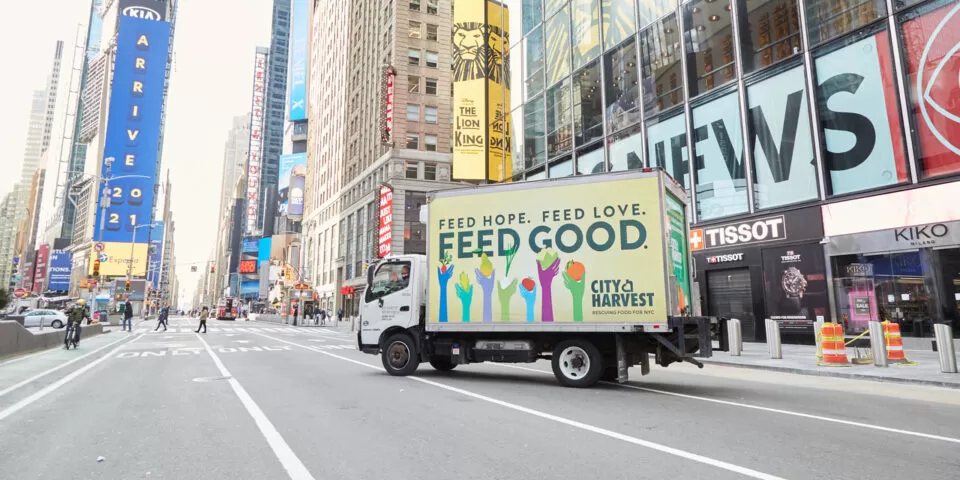 Last fall, City Harvest is excited to share our first ever community informed and public-facing Policy Platform! Our annual policy platform serves as a roadmap for the ways we engage with public officials and the wider anti-hunger community to advocate for policies that end hunger. With transitions in political leadership in New York City and the exacerbation of longstanding realities of food insecurity and inequities in our food system during the ongoing public health crisis, our new Policy Platform comes at a critical time for New York.
Over the course of the year, the platform will serve as a foundation for educating and working with new and current elected officials on the issues surrounding hunger, the urgency of effective public policy to alleviate the demand for emergency food, and to underline the importance of community informed policies that focus on long-term food security and equity. From effective policies to protect families from the COVID-19 Recession to investing in long term equity through community informed food policy with the incoming City administration, we are eager to leverage our platform to bring the voices of our food pantry leaders to policy makers.