Hunger Action Month 2022: All. Hands. In.
September is Hunger Action Month: Join Us and Take Action to Feed NYC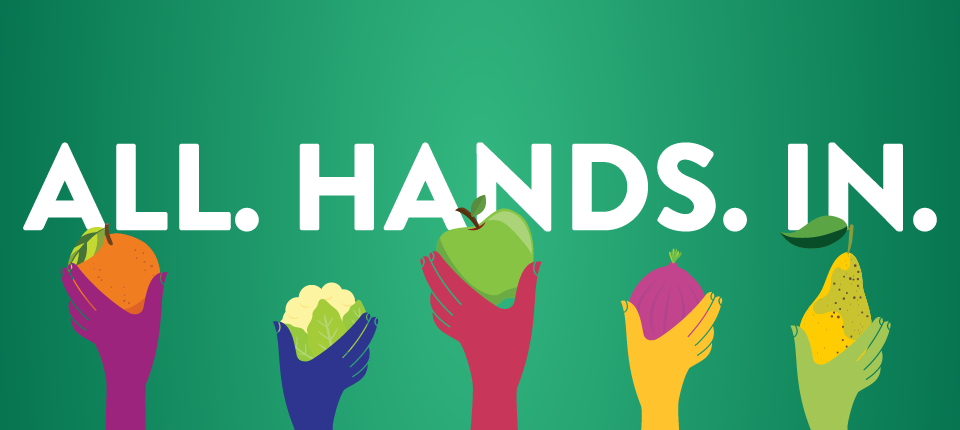 This Hunger Action Month, we need your help to make sure all New Yorkers have access to fresh, nutritious food.
As prices surge for necessities like food, rent, and gas, millions of New Yorkers are struggling to make ends meet and put meals on their tables. A new analysis by City Harvest found that visits to New York City food pantries and soup kitchens are up 69% in 2022 compared to 2019. As inflation surged to a 40-year high in early 2022, food pantry visits in our city climbed 14% higher from January to June 2022. In response to this high level of need, City Harvest will rescue and deliver at least 75 million pounds of food this year, sustaining food rescue and delivery operations nearly 20% above pre-pandemic levels.
A generous friend of City Harvest, Denise Littlefield Sobel, is matching all gifts, dollar-for-dollar, up to $200,000, in honor of Hunger Action Month, to help us rescue and deliver twice as much food for our neighbors in need.
---
Take Action for Hunger Action Month
This September, let's all put our hands in to make sure our neighbors in need have enough food on their tables. Get involved through any of the following activities, and share what you're doing on social media with the hashtag #WeAreCityHarvest.
---
Thank You to Our Hunger Action Month Sponsors