Updates: Proposed Changes to Weaken SNAP from the Former Administration
The Former Administration proposed a series of rule changes that would have weakened the
SNAP

program and led to hundreds of thousands of New Yorkers losing access to the vital program.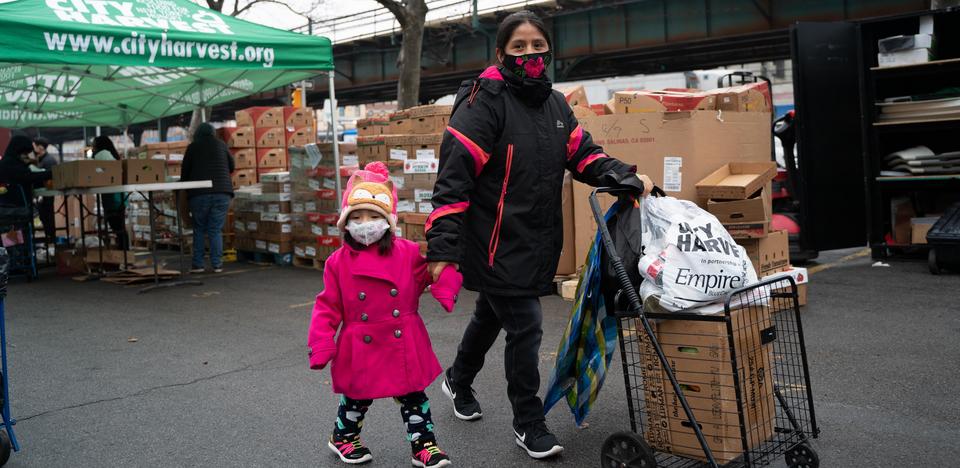 Thank you for standing with us to help keep food on the table and support local food businesses and farmers by protecting SNAP.
After the bipartisan 2018 Farm Bill passed with specific protections for the Supplemental Nutrition Assistance Program (SNAP), the executive branch incrementally attempted to circumvent this achievement by posting a series of rule changes to the program including:
Time limits for how long adults between the age of 18 and 49, and without children or disabilities, can receive SNAP (ABAWD Rule)
Changes to eligibility that would make a families' savings, car ownership and other assets count against SNAP eligibility (Categorical Eligibility Rule)
Changes to how heating and cooling expenses are accounted for when determining how much SNAP an individual is eligible for, effectively lowering benefits for families from State with harsher winters (including NYS) (Heating and Cooling Rule)
Changes to the public charge, which would count a family's legal participation in SNAP in a totality of circumstances that may negatively impact their pathway to legal citizenships, and effectively frighten immigrant communities into disenrolling
We responded through direct advocacy to our federal elected officials, voicing the importance of protecting the SNAP program, which provide 9 meals for every meal that the food bank network has the capacity to provide. We asked you to join us by submitting comments to withdraw these harmful rules, and you all responded and contributed to record numbers of comments in the federal register. As of this week, the Heating and Cooling Rule and the Categorical Eligibility Rule have been formerly withdrawn. And the ABAWD rule, which was delayed in the series of COVID relief packages that you advocated for, was vacated in the courts.
Want to learn more about our policy and advocacy efforts? Check out our Advocacy page, contact us at [email protected] or 646.412.0790.
---
Our Past Advocacy Efforts