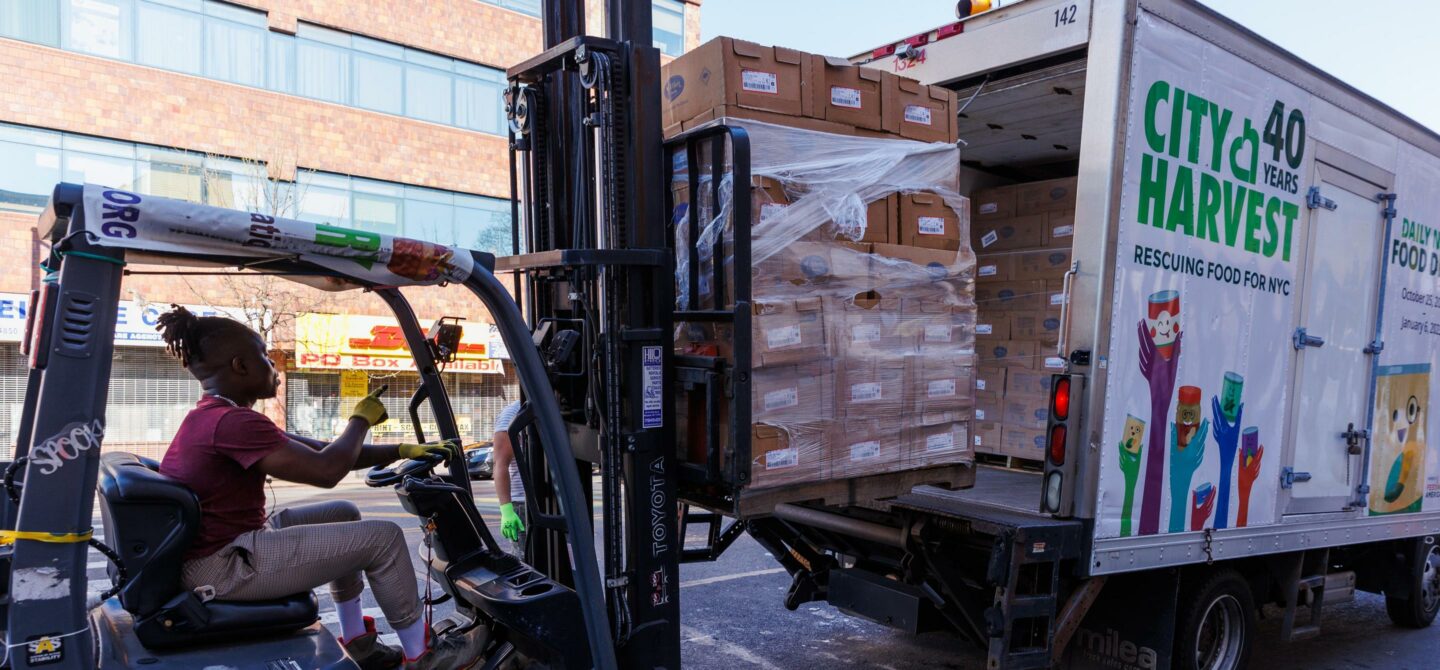 Become a Food Donor
Becoming a food donor is easy. We'll work with you to schedule a convenient pick-up time for your business.
To make sure we're delivering food safely and efficiently, all food donors must comply with our food safety and poundage guidelines.
Donors who consistently have 100 pounds of food or more may be put on a truck route for weekly or daily pick-ups. If you occasionally have 100 pounds or more of food, we can schedule a pick-up on an as-needed basis.
We appreciatively accept perishable and prepared foods maintained in safe temperature zones and chilled or frozen before being donated. Donated food must be prepared by a regulated or licensed food business, such as a restaurant, caterer, wholesaler, farm, or bakery. We cannot accept foods that have been plated or served.
Have more questions? Reach out to our team a [email protected], or call 646.412.0758.