Taste of Asia 2022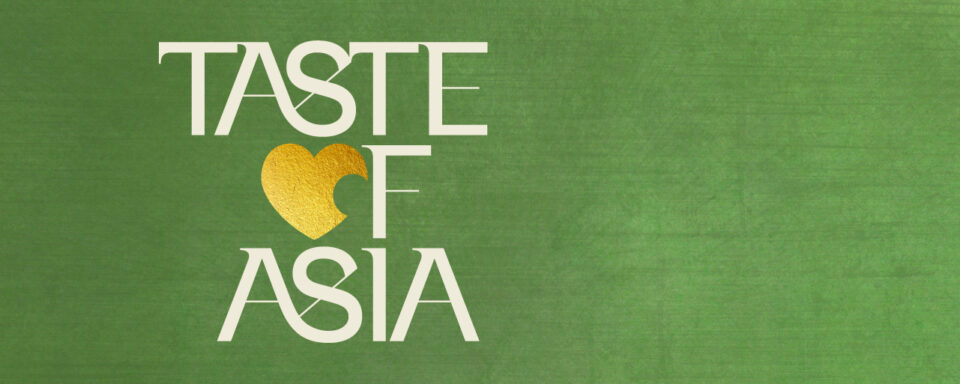 Wednesday, September 28, 2022
Madison Square Park, New York City
Taste of Asia, a tasting event celebrating New York's AAPI communities, brought together 1,000 guests to raise more than $1.4 million in support of City Harvest and the work of Apex for Youth and Madison Square Park Conservancy. Featuring a curated selection of 40 restaurants serving Asian-inspired bites in Madison Square Park, this night honors unity through appreciation of food, culture, and nature. This event is in partnership with our Board and Food Council member Simon Kim of Michelin-starred COTE Korean Steakhouse, and benefits Apex for Youth, City Harvest, and Madison Square Park Conservancy.
---
Co-Chairs
Hajin Lee & Michael Chung • Nayun & Simon Kim • Phillip Lim • Wen Zhou
Leadership Circle
Rachel Aschalew • Monica & Peter Bittenbender • Daniel Boulud • Bing Chen • Eva Chen • Chloe Flower • Eileen Gu • Prabal Gurung • Daniel Humm • The Infatuation • Nasir "Nas" Jones • Thomas Keller • Daniel Dae Kim • Kevin D. Kim • Laura Kim • Karen & Robert Lee • Min Jin Lee • Tina Leung • Richard Li & Stephanie Ng • Melvin Mar • Nobu Matsuhisa • Danny Meyer • Michelle Park • Eric Ripert • Hee Seo • Preeti Sriratana • Tin Building by Jean-Georges • Stavros Tripi • Teresa Tsai • Jean-Georges Vongerichten • Ezra William
Host Committee
5ive Spice • ABS Partners Real Estate, LLC • Ascend Capital Partners • Beam Suntory • Bearaby • Casa Dragones Tequila • Constellation • Erica & Anand Desai • D'USSE COGNAC • East West Bank • George Comfort & Sons, Inc., Jamestown, L.P., and Loeb Partners Realty • Grey Group • Jordana & Adam Grunfeld • Christine Hikawa & David Windreich • Hummy Sparkling Soju Seltzer • Kramer Levin • Miyoung Lee & Neil Simpkins • Judith Ehm Foundation • Leslie Spira Lopez & Mark Lopez, Kew Management • Audrey & Sean MacIsaac • Mapleside Fund • Laurie Margolin • Marshall Wace • Nespresso • PayPal Rise • Reavis Page Jump LLP • S.Pellegrino® Sparkling Natural Mineral Water • Eric & Erica Schwartz • SL Green Realty Corp. • Tiffany & Co. • Sangwon Yoon & Howard Han
Restaurants
COTE Korean Steakhouse
Danji
Di An Di
Double Chicken Please
Falansai
GupShup
Junoon
Kopitiam
La Caravelle
LittleMad
Melba's Restaurant
Milu
Mimi Cheng's
Mochidoki
Mōkbar
Nami Nori
NEW WONJO
Nom Wah
o.d.o
Pinch Chinese
Regiis Ova Caviar
Saigon Social
Semma
Shake Shack
Singlish
Soothr
Sushi Noz
Thaimee Love
The Tyger
Undercote
Union Square Events
Wayan
Win Son
Check Out Highlights From Last Year's Taste of Asia:
Follow @celebratetasteofasia for more!
Presented in Partnership With