The 38th Annual Daily News Food Drive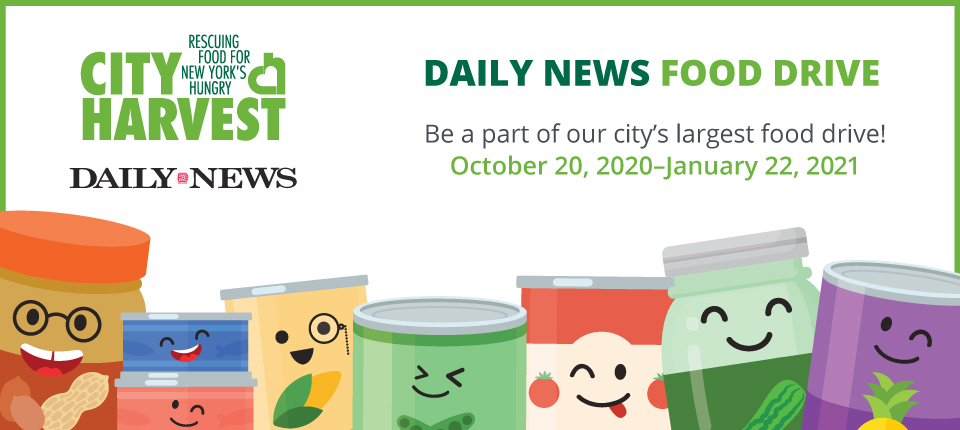 Millions of New Yorkers are struggling to put food on their tables. This year, it's never been more important to come together to help feed our neighbors in need, as families across the five boroughs continue to contend with the devastating economic fallout of the COVID-19 crisis. Thank you for dishing out the love to help feed our city.
For 38 years, City Harvest and the Daily News have partnered to host the city's largest food drive. Our goal is to collect one million pounds of nutritious food, which we will deliver, free of charge, to hundreds of soup kitchens, food pantries, and other community food programs across the five boroughs.
Check back in a few weeks to see how much food was collected throughout New York City.
INTERESTED IN DONATING FUNDS?
Every $1 donated helps City Harvest feed two New Yorkers in need. Donate today.
Many thanks to our generous sponsors: