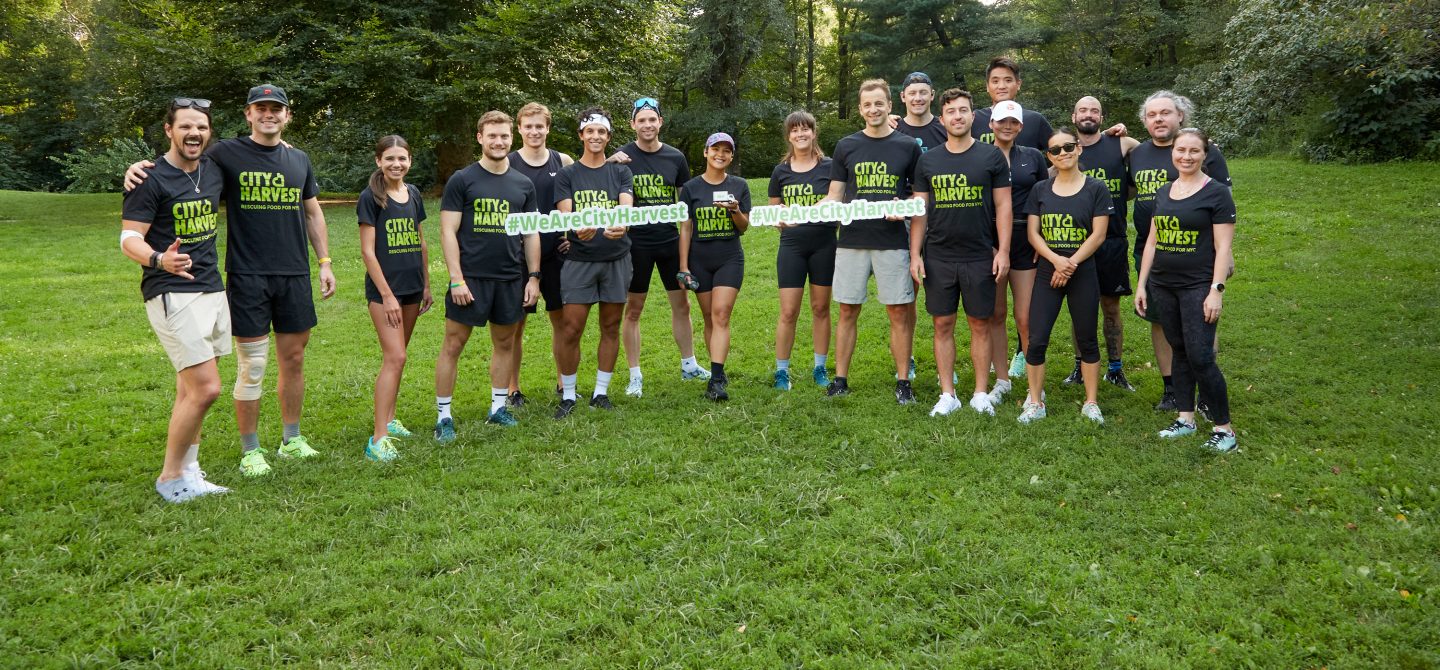 Team City Harvest 2023
The TCS New York City Marathon represents the best of New York—when all New Yorkers come together to support each other and cheer on their neighbors. For the eleventh year, City Harvest has been selected as a charity partner for the 2023 TCS New York City Marathon, which took place on Sunday, November 5, 2023. This year, City Harvest Food Council Members Chef Dan Churchill, Chef and Co-Founder of Charley St High-Protein Crumbles, and Chef David Shim of Michelin-starred COTE Korean Steakhouse served as Co-Captains of Team City Harvest.
City Harvest's team of 100 runners raised enough to help feed nearly 1.2 million New Yorkers who are struggling to put good, nutritious food on their tables for a day.
Team City Harvest runners received access to perks, such as a personal fundraising web page, a custom training program, a signature City Harvest running shirt, and invitations to exclusive volunteer opportunity and team wellness events. Runners' friends and family were also invited to our exclusive team events, such as the Race-Day Viewing Party and the Post-Race Celebration Party, and all team runs and training sessions. 
Learn More

Corporate Opportunities

Please contact Tessa Lechleider, Business Partnerships Manager, at [email protected], or call 646.412.0662.

Thank you to our 2023 Sponsors!