Our fleet of trucks makes daily deliveries to nearly 400 soup kitchens, food pantries, and other community food programs across New York City's five boroughs.
Together we are working hard to help feed the more than 1.5 million New Yorkers struggling to put meals on their tables.
Get help finding a community food program near you. If you are an organization interested in receiving food from City Harvest to distribute, please fill out this form.
For our agency partners or anyone looking for support for running a community food program, we've compiled a page of helpful resources.
We also distribute fresh produce through our Mobile Markets in each of the five boroughs, and through Community Partner Distributions in Brooklyn, Queens, the Bronx, and Manhattan.
Manhattan
All Souls Church
Antioch Outreach Ministries
Arc XVI Ft. Washington Senior Center
Beth-Hark Christian Counseling Center
Bowery Mission Harlem Center
Bowery Mission Ministries
Brighter Bites
Broadway Community
Cabrini Immigrant Services
Cathedral Kitchen – St. John the Divine
Cecil Hotel
Church of The Epiphany
Church of the Village/UMC
Clarke Thomas Men's Shelter
Coalition for the Homeless
Columba Hall
Community League of West 159th Street
Congregation B'nai Jeshurun
Cothoa Luncheon Club
Crossroads Community Services
Educational Alliance
Emmaus House
First Corinthian Food Pantry
Fraternite Notre Dame
George Daly House
Goddard Riverside – The Other Place
Goddard Riverside – The Senate
God's Love We Deliver
Grand Central Neighborhood
Help House – Love Kitchen
Help Supportive Employment Center
Help USA – Keener Building
Holy Apostles Soup Kitchen
Holy Name of Jesus – St. Gregory The Great
International Pentecostal Church – Helping Hands
Iris House
JCC of Washington Heights
Kenmore Associates LP
La Puerta Estrecha (Narrow Door I.M.C.)
Lenox Hill Neighborhood Center
Little Sisters of the Assumption
Metro Baptist Church
Metropolitan Community Church
New York City Rescue Mission
New York Common Food Pantry
Praxis Housing Initiatives – Barbour Hotel
Praxis Housing Initiatives – Riverside Place
Project ORE of Educational Alliance
Project Renewal – Manhattan Bowery
Salvation Army – Harlem Temple
Salvation Army – Manhattan Citadel Corp
Salem Service Council
Salvation Army New York Temple Corps
St. Cecilia's Parish Services
St. Clements Food Pantry
St. Lukes Lutheran Church
St. Mark's The Evangelist
St. Mary's Episcopal Church Food Pantry
St. Paul's House
The BRC Food Service Program
The Door
The Father's Heart Ministries
The Riverside Church Food Pantry
The Urban Outreach Center of New York City
Trinity's Services And Food for the Homeless
Upper Manhattan Mental Health Center
Urban Pathways – Travelers' Safe Haven
Urban Pathways Olivieri
Washington Heights Ecumenical Food Pantry
West Side Campaign Against Hunger
West Side Campaign Against Hunger Mobile Pantry
World Wide Missionary Movement (Centro Evangelistico)
Xavier Mission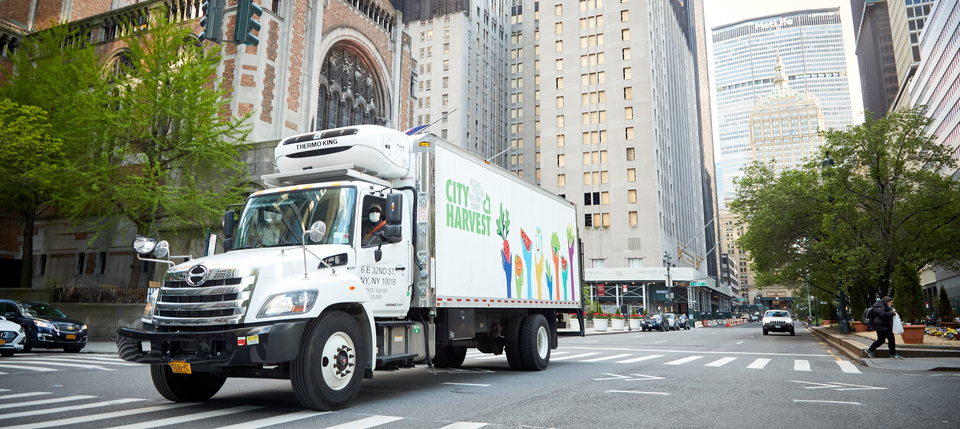 Brooklyn
Abraham Residence I
ACTS Community Development Corps
Agape Social Services-Beulah Church
Ammi Evangelical Baptist Church
Anchor House
Bay View Houses Resident Association
Bnai Rapheal Chesed Organization
Brighter Bites
Brooklyn Faith SDA Church
Brooklyn Rescue Mission
Brown Memorial Baptist Church
Brownsville SDA Church
Calvary Pentecostal Church
Calvary UFW Baptist Church
CAMBA -Beyond Hunger Emergency Food Pantry
Cathedral of Joy Church of God
Child Development Support Corporation
Children of the Light Ministry
Christ Apostolic Church
Christian Cultural Center
Christian Fellowship SDA Church
Church of God Feeding The Hungry
Church of God in Christ on the Hill
Church of God
Church of God of Salvation
COPO Food Pantry
Cornerstone SDA Church
Crown Heights Jewish Community Council
Ebenezer Seventh Day Adventist Church
Emmaus S.D.A. Church
Faith Assemblies of God
Family Services Network
Fernande Valme Ministries
Full Gospel Assembly Church
Gethsemane SDA Church
Good News Deliverance Tabernacle
Greater Unified Freewill Baptist Church
Hannah Kosher Food Shabbat Foundation
Hanson Place SDA Community Service
Hazel Brooks Senior Center
Hebron SDA French Church
Holding Hands Ministries
Holy Innocent Church
Hope City Empowerment Ctr – Beulah Church Nazarene
Horeb SDA Church – Food Pantry
International Pentecostal City Mission
Jewish Community Council of Canarsie
Las Maravillas Del Exodo
Liberty Hall Church of God
Lighthouse of Hope Outreach and Resource Center
Make The Road NY (Brooklyn)
Masbia
Masbia of Boro Park
Metropolitan Council
Mizpah Assemblies
More Grace Redemptive Center
Mount Hebron Food for Life Food Pantry
Mount Olive House
Movement of Pentecostal
National Committee for Furtherance of Jewish Education
Neighbors Together
New Haven SDA Temple
New Hope Family Worship Center
New Life SDA Church
Newman Memorial United Methodist Church
North Brooklyn Angels
Northeast Brooklyn Housing Development Corporation
Oneg Shabbos
Open Door Family Life Center
OTSAR
Our Lady of Refuge R.C. Church
Overcoming Love Ministries – Soup Kitchen
Overcoming-Love Ministries
Overcoming-Love Ministries Pulaski Family Residence
Park Slope Christian Help Inc (CHIPS)
Pentecostal Rescue House
Reaching Out Community Services
Recovery House of Brooklyn
Salvation Army – Bushwick Corps
Salvation Army – Sunset Park Corps
Salt & Sea Mission
Sephardic Bikur Holim
Shiloh SDA Church
Shorefront Jewish Community Council
Solid Rock Baptist Church
St. Anthony's Baptist Church
St. Augustine American Catholic Church
St. John's Bread and Life Program
St. Phillip's Christian Church
St. Phillip's Episcopal Church
St. Stephen Outreach
Teen Challenge
The Campaign Against Hunger
The Center for Family Life
The Church of God Seventh Day Pentecostal
The Greenpoint Reformed Church
The Hope Center Development Corporation
Thurston Memorial Outreach Ministries
Trinity Human Services
Triumphant Full Gospel
True Holy Church
Union Baptist Church Community
Unity Faith Outreach
Urban Strategies
Wayside Baptist Church Sr. Citizens
Worldwide Evangelical Outreach
Zichron Acheinu Levy-Menachemtzion
Zion Church of the Truth Community Service

The Bronx
Abrigo Del Altísimo
Abundant Life Tabernacle
Bethel Prayer Ministry Inter. USA
Black Forum of Co-op City
Boom! Health – The Wellness Center
Bronx Bethany Community Corporation
Bronx SDA Church
Bronx Temple SDA Church
CCCS Bronx Food Pantry/Food Hub
Christ Disciples International Ministries
Citiwide Harm Reduction
Community Action for Human Service
Community Food Pantry of Highbridge
Co-op City SDA Church Community Services
Creston Avenue Baptist Church
Ehrlich Residence
Every Day is a Miracle
Gethsemane Baptist Church
Grace Episcopal Church West Farms
Grand Concourse SDA Church
Holy Tabernacle Church
Immaculate Conception
Los Redimidos en la Sangre de Cristo
Mav Friendly Market
Mid-Bronx Senior Citizens Council
Morrisania Revitalization Corporation
New Covenant Community Development Corporation
New St. John Baptist Church
New York Common Pantry Bronx
Part of the Solution (POTS)
Prospect SDA Church
Salvation Army Bronx Citadel
Salvation Army Bronx Tremont Corps
St. Ann's Corner of Harm Reduction
St. Ann's Pantry & Soup Kitchen
St. Anthony's Church
St. Augustine Food Pantry
St. Edmunds Youth Program
St. Jerome's Community Food Pantry
St. Peter's Lutheran Church
The Bronx Spanish Evangelical Church
The Hope Line Resource Center
The Momentum Project
Thorpe Family Residence
True Baptist – True Gospel Tabernacle
United Bronx Parents
Vineyard International Christian Ministries
Way Out Church Ministries

Queens
Allen Outreach Ministry Church
Beraca SDA Church
Beth Gavriel Shaare Zion
Bethany Baptist Church of Jamaica
Bethel Gospel Tabernacle
Brighter Bites
Brooks Memorial United Methodist Church
Calvary Baptist Church
Calvary's Mission Food Pantry
Cathedral Family Life Center
Crossover Baptist Church
Deliverance Temple Church
ELOHIM – Community Development Corporation
Evangelical Church of Christ is the Light
First Baptist Church
First Presbyterian Church – Springfield Gardens
First Presbyterian Russell Sage Memorial Church
Five Loaves and Two Fishes
Gospel Assembly – Queens – Assemblée Évangélique
Hour Children – Our Outreach Food Pantry
House of Completion Community Development Corporation
Iglesia Alianza Cristiana Misionera Ebenezer
Jewish Community Council of Rockaway Peninsula
Jewish Institute of Queens Emergency Food Program
Kehilat Sephardim Synagogue
La Jornada
Macedonia AME Church Community Devel. Corp.
Make The Road NY (Queens)
Masbia of Queens
Morris Brown Helping Hands SK
Mount Horeb Baptist Church
New Life Community Development Corporation
NY School of Urban Ministry (NYSUM)
Project Hope Charities
Project L.E.A.D – Kosher Kitchen
Queens Jewish Community Council
Queens Tabernacle Church Food Pantry
Queens Village Hollis Avenue Congregational Church
Queensboro Temple SDA Church
River Fund
Rush Temple A.M.E. Zion Church
Salvation Army – Queens Astoria Corps
Solid Rock SDA Church
South Asian Council for Social Services
St. Albans Baptist Church
St. Christopher Ottilie
The Harding-Ford Vision
The Legacy Center
The Salvation Army – Jamaica
United Methodist Center
VETS
Walk In Love Family Life Christian Center

Staten Island
Calvary Assembly of God
Christian Pentecostal Church
Community Health Action – Mobile Pantry
Community Health Action of Staten Island
Council of Jewish Organizations of S.I.
National Council of Jewish Women
Our Lady of Good Counsel Church
Project Hospitality
Project Hospitality – Mobile Pantry
Salvation Army – Stapleton Citadel
St. Edward Food Pantry
Stapleton UAME Church
Staten Island Liberian Community
Staten Island SDA Church
Trinity Evangelical Lutheran Church